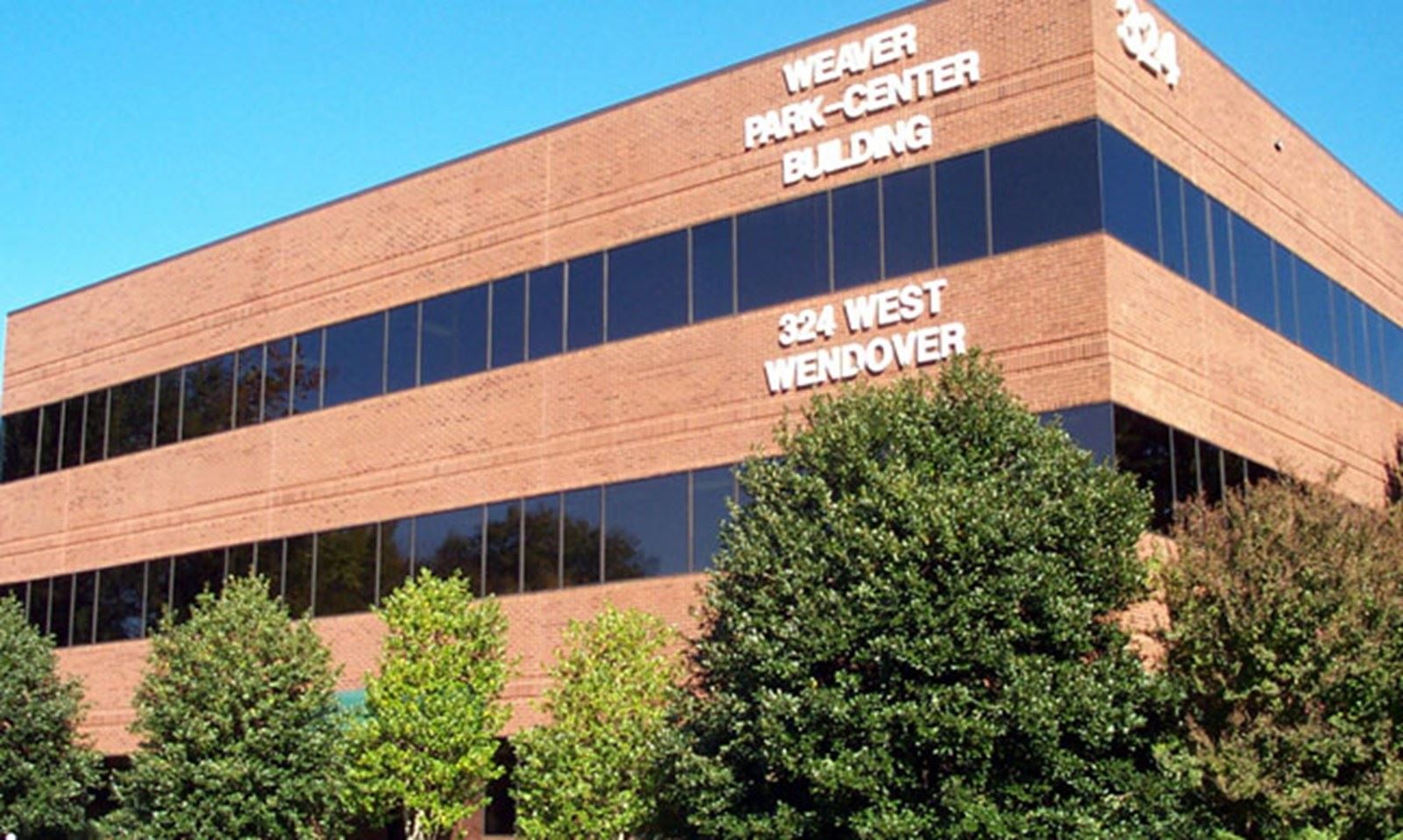 324 West Wendover Avenue

Weaver Park Center offers over 55,000 square feet of Class A office space for long term lease. The building hosts a variety of office and service functions and serves as the headquarters for the Weaver family of companies, the Weaver Foundation, and Quaintance-Weaver Restaurants and Hotels. Available space ranges from approximately 750 square feet to areas for larger tenants such as the administrative offices of Eagle Physicians.
Located at Brassfield Road and Battleground Avenue
The Brassfield Office Park consists of three multi-tenant buildings – Madison, Hamilton, and Adams Buildings – as well as single-tenant facilities for LeBauer HealthCare.  The buildings are 12,000-17,000 square foot each and host a variety of medical and professional tenants.  Adjacent to the Park are land leases for the Brassfield Shopping Center (Trader Joe's, Gold's Gym) at the intersection of Battleground and New Garden Roads as well as the land lease for the Brassfield Home Depot Store.
1724 Battleground Ave
Irving Park Plaza is a condominium shopping center in the heart of one of Greensboro's major shopping corridors along Battleground Avenue. It is adjacent to upscale residential neighborhoods as well as other retail centers.  Weaver Investment Company owns four units suitable for retail and other uses – current tenants include a wine bar/restaurant, local bottle shop, clothes and accessories boutique, nail salon and computer repair.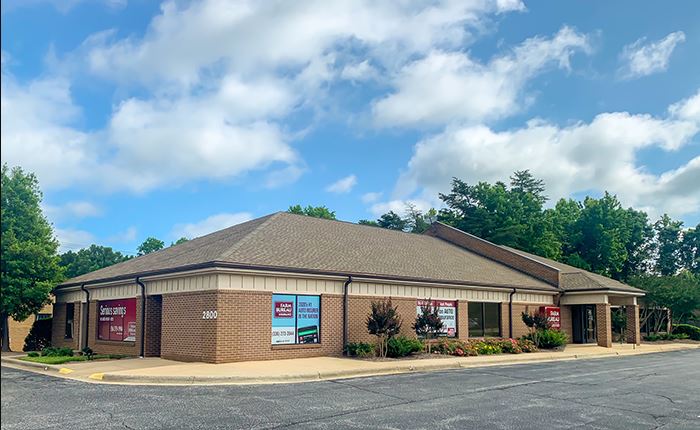 2800 Battleground Ave
Located on a main corridor of Greensboro, this building features 6,700 square feet and is home to a long-term tenant, Farm Bureau of Guilford County.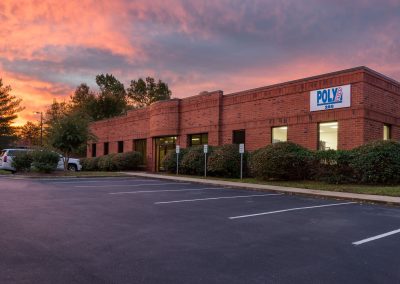 125 Business Park Drive, Winston-Salem, NC
Located in the Union Cross Business Park, this 26,500 square feet building is home to Polyvlies, USA – manufacturer of nonwoven and synthetic fibers.
The Shoppes at Stoney Creek
954 Golf House Rd W, Whitsett, NC
The Shoppes at Stoney Creek is adjacent to the Stoney Creek Village Shopping Center.  It houses 29,500 square feet of retail and office space.  Anchored by a YMCA and Goodwill store, other tenants include local restaurants as well as medical and professional services.
Stoney Creek Village Shopping Center
6307 Burlington Rd, Whitsett, NC
Stoney Creek Village is a 53,000 shopping center anchored by Food Lion and hosts several other tenants including multiple national chain restaurants as well as local eateries, a barber shop, various retail stores and professional services, and a dentist.